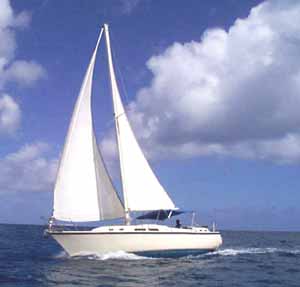 BING
Bing is a 37ft O'Day Sail Boat. All Destinations:To Sandy Island, Prickley Pear and Little Bay. Time of departure from Sandy Ground 10 A.M. Returning approximately 4 P.M.

We provide snacks and an open bar on board, snorkeling equipment is also included. 2 - 8 people at $70 per person.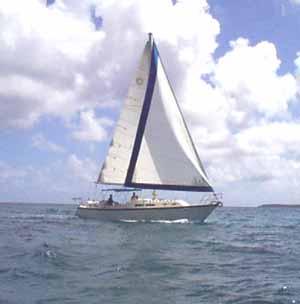 PRIVATE CHARTER
From 1 - 6 people $350 for a full day . Additional people $30 per person. Open bar and snacks provided as well as snorkeling equipment.
SUNSET CRUISE
Sunset cruise for $50/person for 2 or more people.
Private Sunset Cruise is $200.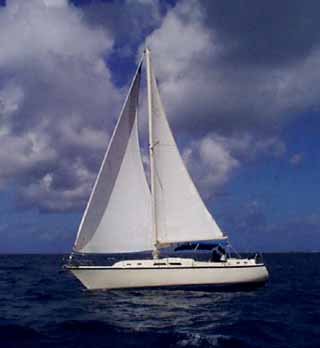 MOON SAILING
Moonlight sailing $250 for 2 - 4 people.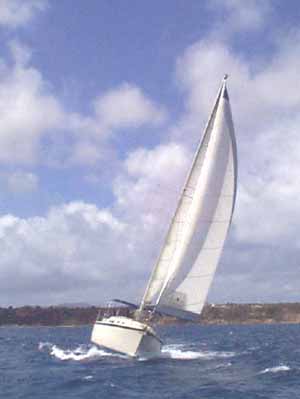 For more pictures of Bing click here